The Ultimate Guide to Managing Visitation and Attendance
Leading your team to democratize data and be insight inspired begins with a strong foundation.
COVID-19 has introduced several paradigm shifts in visitation patterns, trends and behaviors. With this in mind, we're going back to basics – to the core of visitor management: managing visitation.
This 17 page guide outlines best practices for managing visitation in attractions. Discover actionable insights you can implement with leadership, strategic and operational teams.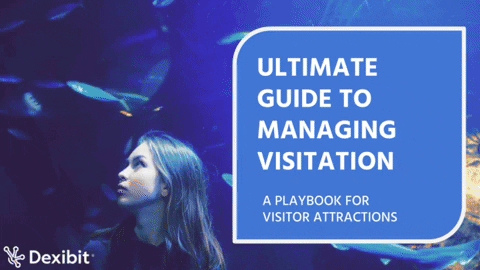 With this playbook, lead your team to:
Develop a common understanding of how you recognize visitation through intentional, clear business rules
Know your visitation north star goal and track goal achievement
Understand your growth metrics and how these benchmark to industry
Strategically and operationally plan for performance, with scenarios for uncertainty
Analyze core visitation patterns and trends
Analyze key audience insights such as demographic, origin and channel
Measure visitation outcomes through conversions
Grab a hot drink and sit back to enjoy this mini masterclass series on the core metrics be…
We head to London to chat to Rachel Mackay, author of the Recovery Room, recently named Bl…
20 questions to ask of your attraction's visitation
These questions provide a framework for a full impact assessment report of COVID-19, when…
Want to learn more about Dexibit?
Talk to one of our team to hear more about predicting and analyzing visitor behavior for retail revenue