Visitor Experience Management Best Practices
A deep dive into the most difficult to tackle yet powerful analytics for visitor attractions: what visitors feel, what they do and where they go.
For attractions, visitor satisfaction and outcomes are always a top priority – particularly keeping them happy and engaged. Use your visitor experience data to gain clarity on how your guests are feeling and achieve both social and commercial goals in your organization.
This 18 page guide outlines best practices for increasing visitor happiness, engagement and outcomes such as member conversion or retail purchase.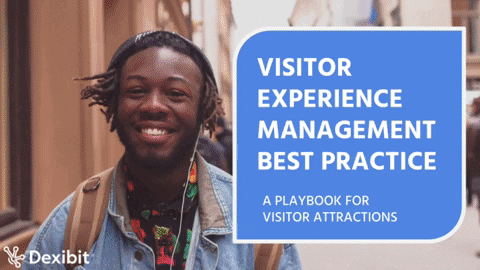 With this playbook, lead your team to:
Design your own visitor journey map to understand the visitor experience before, during and after the visit
Create visitor personas to help interpret analytics and understand the 'why' behind visitor behavior
Blend quantitative and qualitative measures of visitor satisfaction and feedback from onsite and online, including Net Promoter Score (NPS), reviews and surveys
Evaluate location analytics technologies to track where visitor dwell time, trail routes and repeat rates
Understand visitor conversions into activities and other outcomes
Grab a hot drink and sit back to enjoy this mini masterclass series on visitor experience …
John Falk is recognized as one of the most influential museum professionals of the past hu…
Configuring your ticketing systems for visitor insights
Ticketing systems have been a savior for many visitor attractions managing new or tighter …
Want to learn more about Dexibit?
Talk to one of our team to hear more about predicting and analyzing visitor behavior for retail revenue