Creating Successful Exhibitions and Events
Ensure your strategic planning leads to a successful launch and delivery
Based on the successful tactics of our customers, this playbook contains winning strategies for fulfilling programs. 
Explore key metrics to measure exhibitions and events. Continuously plan, execute and evaluate for engaging and meaningful programs for your visitors.
With this playbook, lead your team to:
Develop a best practice model for tracking exhibition or event timeline
Align with your visitors' attendance behavior pattern to meet them where they are in the cycle
Uncover what leads to optimizing visitation uplift  
Target improvements for enhanced exhibitions outcomes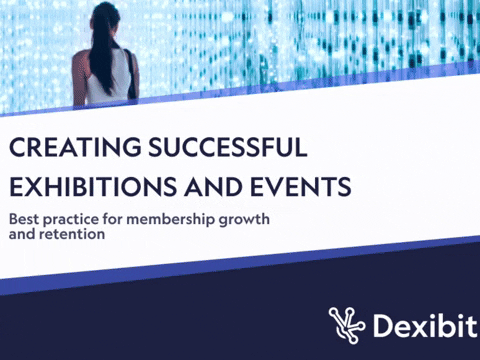 Discover how to optimize your exhibitions and events:
Grab a hot drink and sit back to enjoy this mini masterclass series on managing data of ex…
Seb Chan, Chief Experience Officer at the Australian Centre for the Moving Image (ACMI) di…
The ammunition for blockbuster exhibitions
The argument against special exhibitions draws upon figures from limited studies taken out…
Want to learn more about Dexibit?
Talk to one of our team to hear more about predicting and analyzing visitor behavior for retail revenue