Generating Engagement and Demand through Marketing
Fuel growth with demand management to increase your marketing reach, engagement and conversion – offsite and online, paid and organic.
Marketing is a key component in recovery to increase engagement with audiences on digital channels. Particularly to drive demand for onsite visitation upon reopening.
This guide outlines best practices for increasing reach, optimizing conversion, and powering growth for marketing teams. Discover how to best redefine target markets geographically, analyze performance by digital channel, optimize digital and onsite conversion, attribute campaign success, monitor earned media and press mentions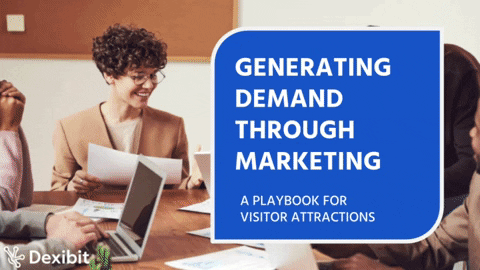 With this playbook, lead your team to:
Analyze audiences and visitor target markets, including by visitor origin and distance travelled
Compare channel performance, such as in advance bookings versus walk ups, Online Travel Agencies (OTA) and more
Determine online funnel conversion, including the relationship between online and onsite visitation
Calculate the Visitor Acquisition Cost (VAC) and compare campaign performance
Discover how to track and analyze earned media, such as news mentions 
Grab a hot drink and sit back to enjoy this mini masterclass series on demand generation f…
Rob Baker, Director of Marketing and Creative Strategy at The Museum of Modern Art (MoMA) …
5 ways attractions are using marketing to generate demand
Generating and capturing demand is a key component to recovery to hold audiences and regai…
Want to learn more about Dexibit?
Talk to one of our team to hear more about predicting and analyzing visitor behavior for retail revenue