Optimizing Retail Revenue via Brick and Mortar and Ecommerce
Lines of business such as merchandise, hospitality, parking or even accommodation may not be core in the attraction, yet are still an important part of the visitor experience and overall revenue picture.
Enhance your buying, planning, and selling processes to streamline growth. Recognize retail opportunities for optimizing conversions and understanding consumer behavior to align your retail to your visitor experience.
This 21-page guide outlines best practices for gaining insight on product strategy, effective retail buying and planning, improving sales, understanding consumer behavior, and predicting revenue.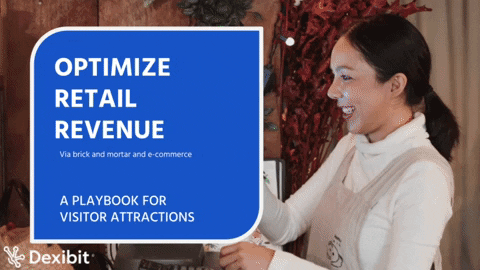 With this playbook, lead your team to:
Analyze consumer spending including transaction rates and basket size
Understand in store conversions and what impacts shopper spend
Compare outlet performance 
Streamline order provisioning and shipping 
Discover insights for buying and planning
Grab a hot drink and sit back to enjoy this mini masterclass series on growing retail reve…
Will Sullivan, Head of Visitor Experience at the Metropolitan Museum of Art shares insight…
3 ways retail can create a superior visitor experience
An exit through the gift shop could easily be an afterthought of a few souvenirs in a visi…
Want to learn more about Dexibit?
Talk to one of our team to hear more about predicting and analyzing visitor behavior for retail revenue