Occupancy and Capacity for Safe and Happy Visitors
Whether you're ticketing allowances via advance passes or using footfall occupancy control to manage capacity, find out how to prevent breaches and optimize visitation.
As attractions reopen, a top priority is managing capacity to ensure safe and happy visitors. When coupled with the right data, venues can take this a step further and use capacity management to optimize revenue.
This 12 page guide outlines best practices for maximizing capacity while mitigating breaches. Discover actionable insights you can implement with leadership, strategic and operational teams.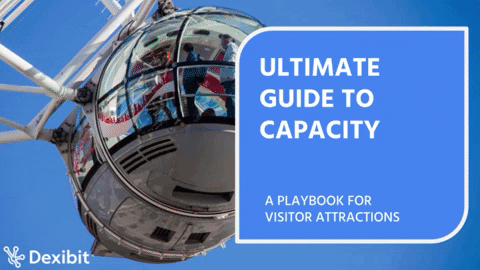 With this playbook, lead your team to:
Understand occupancy and ticket utilization
Identify and prevent breaches while optimizing for visitation and revenue
Determine booking rate and attrition behaviors
Grab a hot drink and sit back to enjoy this mini masterclass series on reducing breaches a…
We talk to Herman Marigny and DeAnna Wynn from the National Museum of African American His…
Making the most of location analytics at your attraction
What do your visitors get up to once they step foot through your doors? Knowing where visi…
Want to learn more about Dexibit?
Talk to one of our team to hear more about predicting and analyzing visitor behavior for retail revenue